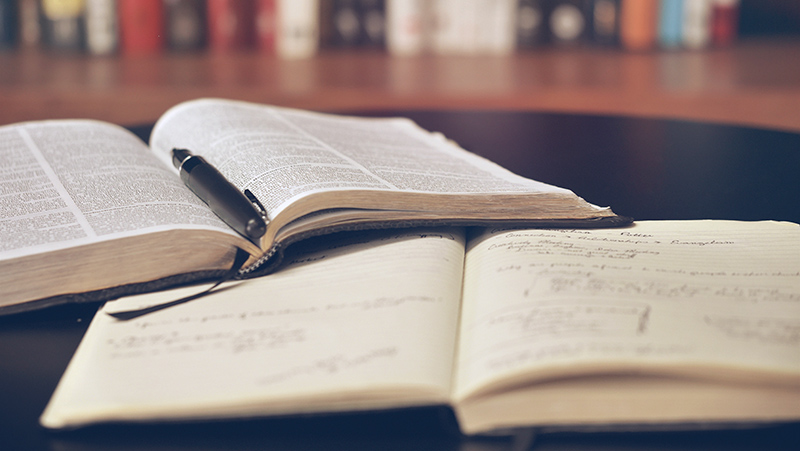 As we expand our project across Ohio, we want to provide journalists with resources we've gathered so far, including input from Ohioans, destigmatized language, and solutions databases that can aid your writing. If you have suggestions to add please let us know–we'll continue to update this list as our project moves forward.
Input from community members
During our events in the Mahoning Valley, we asked participants a few questions about how they were experiencing the opioid epidemic. Many of their responses focused on local journalism and coverage:
What does the opioid epidemic look like in your community?

"News emphasizes ODs, break-ins, robberies. We know it's there. Negative perceptions in community. Community involvement and community discussions help you get to know solutions and that there is help out there."
"Lack of emphasis on mental health"
What steps might we take to combat the opioid epidemic?

"Media report success stories"
"Solutions should focus on substance abuse, not just opioids, since there's always another drug on the horizon"
"Reduce stigma by opening up dialogue in the community."
"We need to know what's working (policies, programs, and practices) at the local level in other communities. There may be some political or ideological barriers to adopting those things here."
"Need more positive stories of people in recovery."
"Find ways to combat apathy or negative attitudes among community members and policy makers"
"Change the conversation in the community to get everyone involved in a variety of  elds. Work on funneling voices together for a stronger impact. Make a community slogan for it."
"End the stigma by communicating the mental illness that many times leads to drug addiction."
"End the stigma by promoting greater understanding. Talk more. Read more. Share more. Promote success stories as much as news of the day."
"Media use its power to educate about the disease of addiction and reduce stigma"
"Highlight someone who has been through it and can give testimony and share what they have been through."
"Educate the community."
"Don't show news stories with graphic pictures of drugs, needles that could trigger people in recovery"
The "language" of addiction
Many of us are familiar with the words "abuse", "addict", and "junkie". However, the Diagnostic and Statistical Manual of Mental Disorders, the American Psychiatric Association's diagnostic handbook, describes those struggling with addiction as having "opioid use disorder." While it may be challenging to stop using words like abuse, doing so results in what's called "person-first" language. Instead of increasing stigma and blaming the person struggling, person-first or people-first language describes what the person has, not was the person is. For instance, a person has a substance use disorder, they aren't an "addict".
A study was conducted in 2010 by Harvard Medical School that tested these trends. Researchers wrote two descriptions of people struggling with addiction. One paragraph describes a person as a "substance abuser", while another uses the term "substance use disorder". Researchers found that those who saw the "substance abuser" language had more "punitive attitudes" toward the person than if a substance use disorder was described.
For help in your day-to-day writing, consult the Addiction-ary from the Recovery Research Institute, which is a glossary of addiction-related terms. Words are given different "stigma alert" levels to help you identify when and where they should be avoided.
Solutions Databases
At Your Voice Ohio, we're tracking solutions and adding them to our own solutions database, a few other organizations are also tracking these stories. Solutions Journalism has a searchable story tracker, a "curated, fully-searchable database of rigorous reporting on responses to the world's most pressing social problems," where you can find solution-based stories around the opioid crisis.
The Journalist's Resource has a Reporting on Fentanyl and Synthetic Opioids tip sheet, with definitions of these dangerous drugs, background, naloxone background, and official research and resources you can use.
The Trusting News Project is researching reader trust and engagement. Journalists can often assume too much knowledge on the part of an audience, but taking time to spell out the issue is a way to improve trust among readers. They recommend opening stories like this:
We strive for balance, so reporter Gail Smith interviewed 11 people on both sides of the issue over the last two days to get her information.
We care about the health of our community, so we're bringing you this story on a serious problem here in Appleton.
Lots of people are working hard to solve the problem of X, and today we're reporting on one of them.
Last month we reported on (link) an effort by some Appleton citizens to tear down X housing project.  This month we're bringing you the other side, a story about residents of the project who are trying to keep it standing.
Our goal is to help the community explore solutions, so we're reporting on those with the most potential impact.  Today we…..